---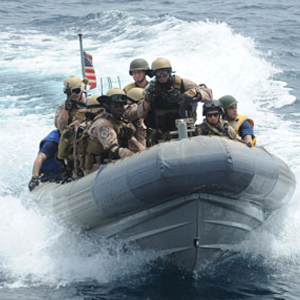 Boat accidents can occur anytime without any hint. Purchasing appropriate boat insurance can provide peace of mind to the owner. In our previous blog, we have explained the key benefits of bike insurance in Moreno Valley, CA. However, if you own a boat, purchasing the right boat insurance must be your topmost priority.
What Is Usually Covered by Boat Insurance in Moreno Valley, CA?
Moreno valley boat insurance is different from Health Insurance. Boat insurance mainly offers coverage to help us deal with losses. It is somewhat similar to Car Insurance.
The Areas of Coverage for Boat Insurance in Moreno Valley Include:
Property coverage covers the boat against accidental damage or theft.
Also, it delivers actual cash value coverage. As replacement cost of coverage is not a concern of depreciation, it will reimburse the money in case of potential damage or accident.
Liability coverage usually offers damages due to watercraft activities. It also pays for the legal fees if one gets charged for several problems such as boating accidents.
Unlike Moreno Valley home insurance, the boat insurance covers medical payments coverage that usually looks after accidental damage and medical bills.
Uninsured watercraft coverages also pay for accidental medical bills.
A Boat Owner Must Also Purchase Some Additional Insurance Coverages For:
Boat trailer and accessories
Fishing gear
Towing gear
Fuels spill or removal of wreckage
Boat Insurances Usually Do Not Cover:
Wear or tearings of boats from regular usage
Manufacturing errors
Error in boat design
Corrosion
Over usage and bug destruction
Mold damage
Damages caused by aquatic beings
Determining Factors of Moreno Valley Boat Insurances Include:
Past claims of the owner
Value of the boat
Length, age, or category of boat
Location of the boat usage and anchorage
Type of engine
8 Potential Benefits From Boat Insurance in Moreno Valley, CA:
Boat owners' insurance usually won't offer any form of coverage. Depending on that, one can even potentially lose money.
For boat owners opting for boat insurance should be very vital as they have to look after the investments over many years. Boat insurance offers a guarantee and certainty about the future.
Boat insurances give protection from accidental coverage and the cost of medical bills
Without proper insurance, one can lose that investment in any severe events.
Boat insurance in Moreno Valley CA also provide passenger protection
If due to any event or activity the boat faces any injury or leakage, the owner must pay for removal and clean-up fees.
Boat insurance can be comparatively economical.
Insurance can help cover from stolen boat or watercrafts.
Conclusion:
If you are looking for insurance services such as Moreno Valley boat insurance and other insurance like Moreno Valley bike insurance, Moreno Valley life insurance, Moreno Valley auto insurance or Moreno Valley home insurance you can seek guidance and help regarding all queries from Protection Solutions Center. The agents will solve your queries regarding insurance and coverage's ranging from life insurance to business insurance. In order to book a consultation, you can contact the Protection Solutions Center at 951-924-1122 right away. Browse through their website to speak to one of their agents right away.
---