Renter's Insurance Moreno Valley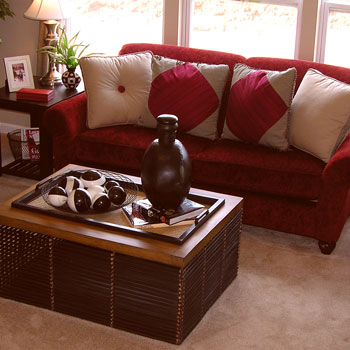 A home feels incomplete when insecurity dwells in the minds. As a tenant, you have always loved your home to the fullest with all your favorite belongings sheltered in it safely. A mishap such as fire or smoke destroys your home and you face a disastrous loss. In Moreno Valley, California, the buildings which are rented are insured by the owners of the building as per the law of the state. If a mishap devastates all your belongings, your owner might still be safe from the loss because of his/her home insurance. In the worst case, if the accident is proven to have happened from your negligence then you might be facing a lawsuit from your owner's insurance provider. Your owner's insurance provider who bears the expenses of damage occurred to your rented property can sue you to recover the loss occurred because of negligence. A renter's insurance is a contract which protects consumers from all such misfortunes.
What is renter's insurance?
Renter's insurance is a policy which protects tenants from financial loss or liabilities that occur from accidents at their homes. The tenant of the house is liable for the expenses caused from injury to a person or damage to property of others when the accident happens because of his/her negligence. Fire, theft, vandalism, windstorm, lightening, explosion, electrical surges are some of the events against which the renter's insurance generally provides cover. There are other plans for renter's insurance in Moreno Valley, CA which offer protection against events like earth quake.
Depending on the insurance provider, a maximum or minimum limit may be set for each type of cover. For instance, the minimum limit for personal liability cover in tenant's insurance is about $ 100,000.
The choice of insurance policy and the insurance provider plays a crucial role during emergencies. Through our insurance agency, consumers can checkout different options and be more certain about their renter's insurance decision. This not only helps save money to consumers but also makes them feel more secure, being protected by a policy which rightly fits their requirements.
Property covered under renter's insurance
The renter's insurance contract specifies the causes against which the assets of tenant are covered. It is important for the consumer to check the terms and conditions before choosing a renter's insurance. The property which generally falls under the coverage limit are:
Clothes
Electronic Appliances
Sports Equipment
Furniture
Jewelry
Collectibles Other appliances
A renter's insurance can also be customized to include optional covers such as cover for specific high value items. A replacement value cover allows a tenant to claim the amount based on value during time of purchase and not the depreciated value of the commodity.