---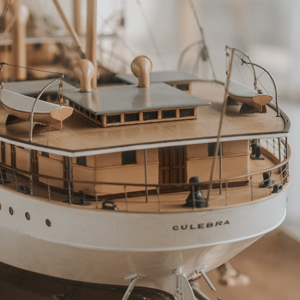 You might have heard about Life Insurance, Motor Insurance, Car Insurance, and Bike Insurance in Moreno Valley CA. But have you heard about Boat Insurance? By the end of this article, you will be knowledgeable of Boat Insurance and all other components involved in the same. Whether you want to take up Moreno Valley life insurance, Moreno Valley auto insurance, Moreno Valley home insurance or even health insurance Moreno Valley, visit Insurance Moval.
Understanding Moreno Valley Boat Insurance:
Before we get into the elements of boat insurance in Moreno Valley, let's quickly understand the meaning of boat insurance. A boat insurance policy is an insurance policy that will help you in indemnifying your motorboat, personal boat, sailcraft or any other personal watercraft if it's stolen or damaged to an unrecoverable condition intentionally. In some cases, boat insurance in Moreno Valley also helps to protect your boat in case it has been damaged accidentally.
The Coverage Offered by Boat Insurance in Moreno Valley CA:
Now that we have understood the meaning of boat insurance, let's understand what are the components covered under boat insurance in Moreno Valley.
A basic boat insurance policy in Moreno Valley covers the following aspects:
Any damage occurred to the boat's hull, sail, permanent machinery, furnishing or any other liabilities.
Replacement of old boat for a new boat.
Liability for fuel spill in boats.
Removal of the wreck and covering salvages.
However, in certain boat insurances in Moreno Valley, you are provided with optional insurance coverages, such as;
Damage to another boat or any other property if caused by your boat.
Death/Injury of another individual.
Towing options, on and offshore.
Personal property coverage.
Freeze and Ice coverage.
Moreno Valley boat insurances cover engine damage or a blown engine under certain circumstances. Consult Insurance Moval for more information.
How Much Will Boat Insurance Cost?
Well, there's no stipulated value. Boat insurance in Moreno Valley depends on multiple factors, such as:
The size of your watercraft or boat.
The type or model or the boat you would want to insure.
The amount of coverage you would prefer on the watercraft.
The category of coverage you have picked out for your watercraft.
Once these factors are analyzed, you can arrive at the overall cost of the boat insurance you are opting for.
Conclusion:
If you are looking to take up boat insurance in Moreno Valley, visit Insurance Moval. We offer customized boat insurance packages that can even help you cover engine damage and a blown engine. Speak to our experts today and get a made-to-order boat insurance policy in Moreno Valley. Give us a call today at 951-924-1122 and get a free boat insurance quote in Moreno Valley.
---