---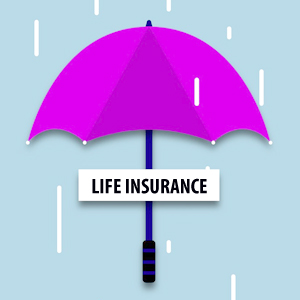 Do you hold life insurance? Well, if you already hold one, be at peace. If not, you have landed at the right place to discover about them. In our previous blog, we have explained essential things you should be aware of regarding Moreno Valley Boat Insurance. Read along with the advantages of life insurance.
What Is Life Insurance?
Let's first understand what life insurance is. It is defined as a contract between an insurer and an insuree where the Moreno Valley Life Insurance company pays an agreed upon money in return of a premium paid by the insuree, upon the death of the insuree or after a certain period signed off in paper.
The Need for Insurance:
Protecting your family's future is of utmost importance to you, especially since you are the primary breadwinner. Life insurance keeps your family safeguarded even when you are not around. Other insurance policies which you can opt for are Moreno Valley home insurance and health insurance to keep you protected from unprecedented risks.
Advantages of Purchasing Life Term Insurance in Moreno Valley CA:
Financial Security:

Life insurance is a death benefit and comes in exchange for a small premium paid by the insuree. Your family gets a large amount of money after your death. Hence, it performs the role of a financial watchdog for your family. Often, it covers living expenses like tuition fees and mortgage costs. Life insurance can also act as a cushion for unforeseen expenditures in your family.

Fit In Budget:

If you start this insurance early, you actually pay a lot less. So, ensure that you buy this insurance before you develop any major health issues or you grow too old. To make the premium fit within your budget, you can reduce your coverage amount and the contract period. With these, you end up paying lesser premiums to fit in the budget. Also, opt for Moreno Valley boat insurance to protect it from unforeseen damages.

Peace of Mind:

This is no wonder a considerable advantage of obtaining life insurance. The peace of mind which you get by protecting your family from any casualty that happens to you can't be priced at any cost. If you die, your family is safe and if you don't, you get the returns to cover a lot of your expenses. Similarly, Moreno Valley auto insurance can give you equal peace of mind for your own automobiles. Isn't that advantageous enough to go for this term insurance?

Cash Value:

Some life insurance in Moreno Valley CA policies has cash value involved which will help you in your retirement age. The whole life insurance policy has a facility where the benefits are split between death benefit as well as an interest-bearing amount like savings bank account.

Easier to Apply:

Like Moreno Valley bike insurance, with just a click of a button and few documents, you can get life insurance from the comfort of your home.
Conclusion:
Mr. S. Singh, a reputed insurance advisor at Protection Solutions Center can help you with life insurance and car insurance in Moreno Valley. Arrange an appointment or dial us at 951-924-1122 to have a conversation with a representative today.
---